2 August 2022
National Road Victim Month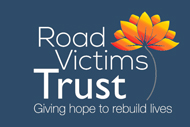 National Road Victim Month is held annually in August to remember those that have been killed or injured on our roads.
The month of August was designated following the death of Princess Diana on 31st August 1997 and to commemorate the first death by a motor vehicle, Bridget Driscoll in 1896. Since then, there has sadly been over half a million deaths on the roads in Britain. Over the last decade, the number of people killed on Britain's roads has stayed at a similar level year on year.
Tragically, five people are killed every day, and over sixty people are seriously injured. During National Road Victim Month, the Road Victims Trust aims to raise further awareness of the dangers of the road and road death whilst remembering all those lost on the road and their loved ones who are left behind.