2 August 2021
Vice Lord-Lieutenant of Bedfordshire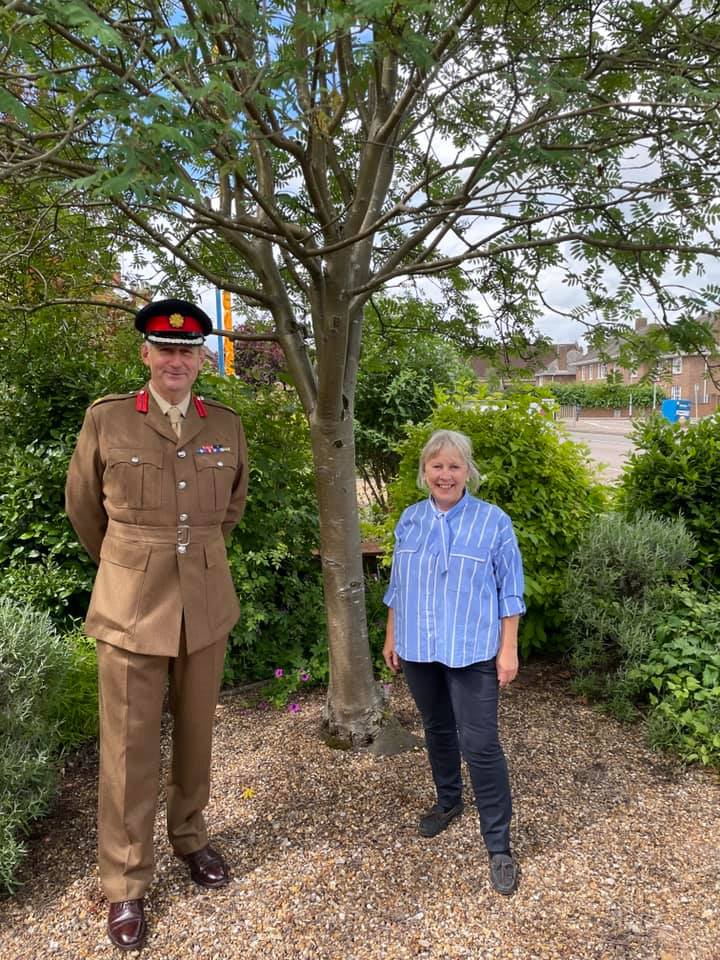 We were honoured to meet with Vice Lord-Lieutenant of Bedfordshire, Chris Sharwood- Smith MBE at the RVT Office.
The RVT enjoy tremendous support from the Lord Lieutenancy across Bedfordshire, and this has never been more apparent than during the pandemic.
We are extremely grateful for the friendship and guidance provided that enables us to continue to support local people. Chris is pictured with Chair of Trustees, Lyn Hesse.